How to set up Xsolla
Intro
This guide will help you to integrate Xsolla as a payment gateway on buycraft.net platform to let your players pay with over 800 payment methods.
To start integration process please go to your Buycraft control panel, choose Settings -> Payment gateways and come back here.
Sign up in Publisher Account
Please follow this link, or go to your Buycraft control panel and click the button on the Xsolla setup page to complete signup process - this will ensure you receive your discounted fee.
Set up New Project
Create new project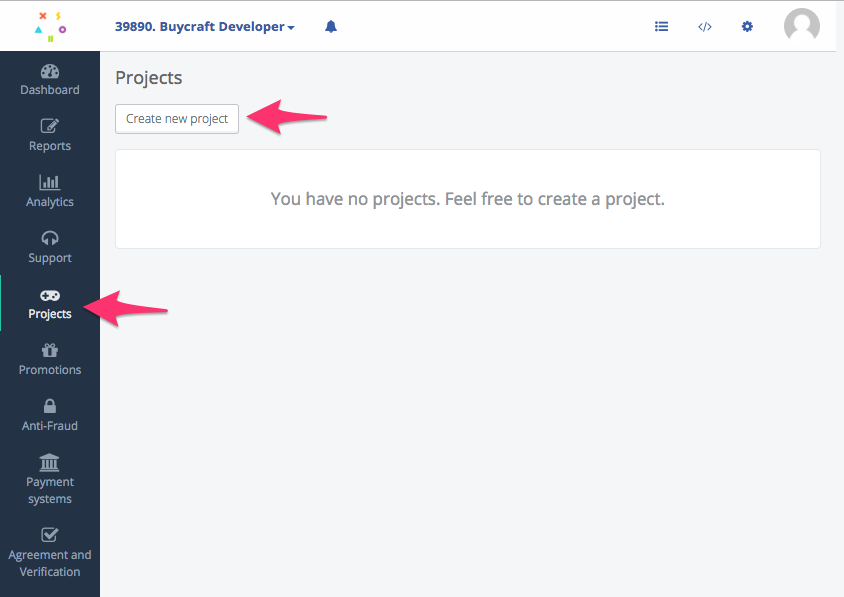 To start integration process click on Projects in the menu and create a new project.
Fill in basic parameters
Please fill in main parameters for your project:
Paste buycraft settings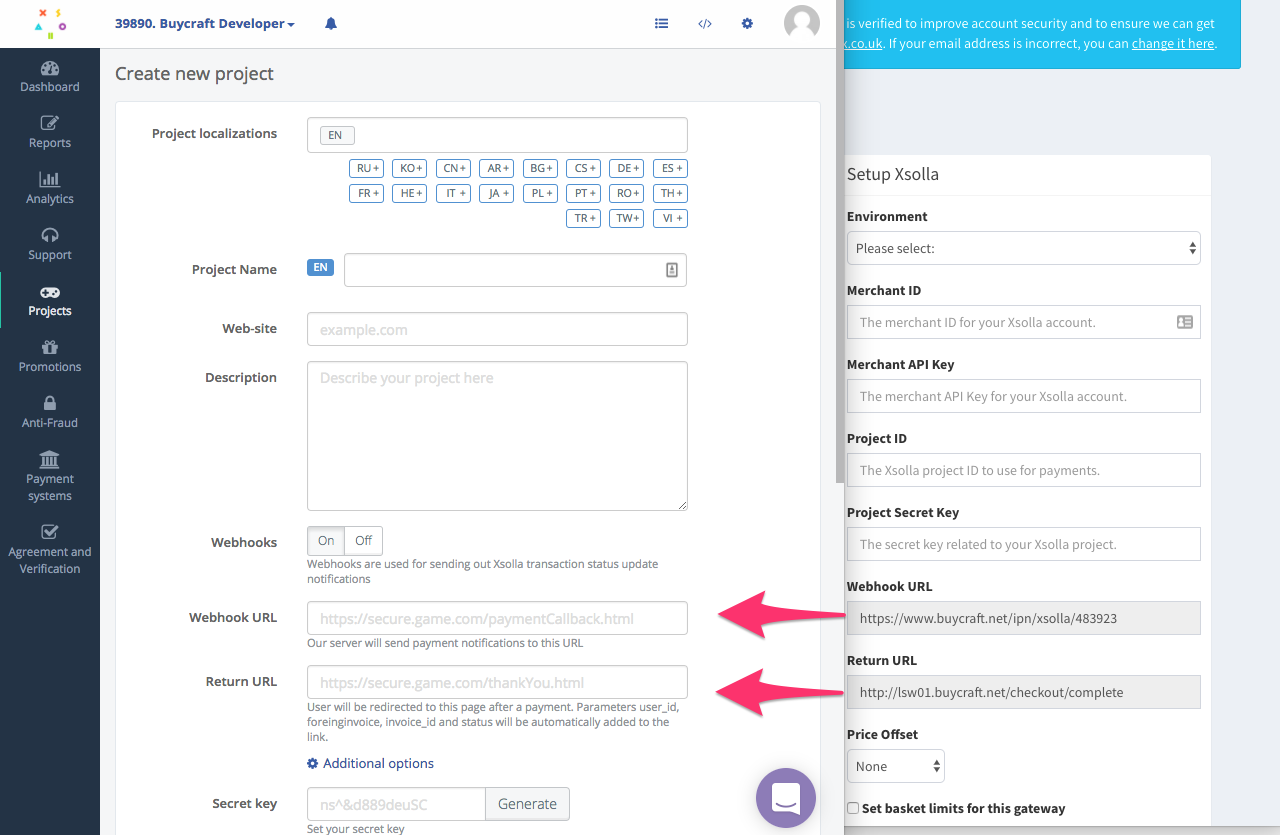 Next two parameters should be taken from buycraft integration form:
Turn on Simple checkout
Enable Simple checkout:
Advanced settings
You will also need to make sure that you've turned On External ID in Advanced Settings.
Save the Project
Once you have added all the required details, you can save the project.
Settings on Buycraft
Copy next parameters to Buycraft setting form: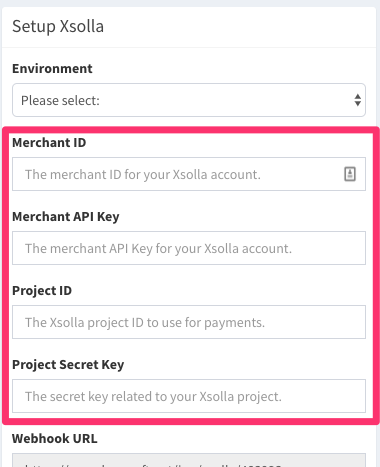 Set up Simple Checkout module
Make a test payment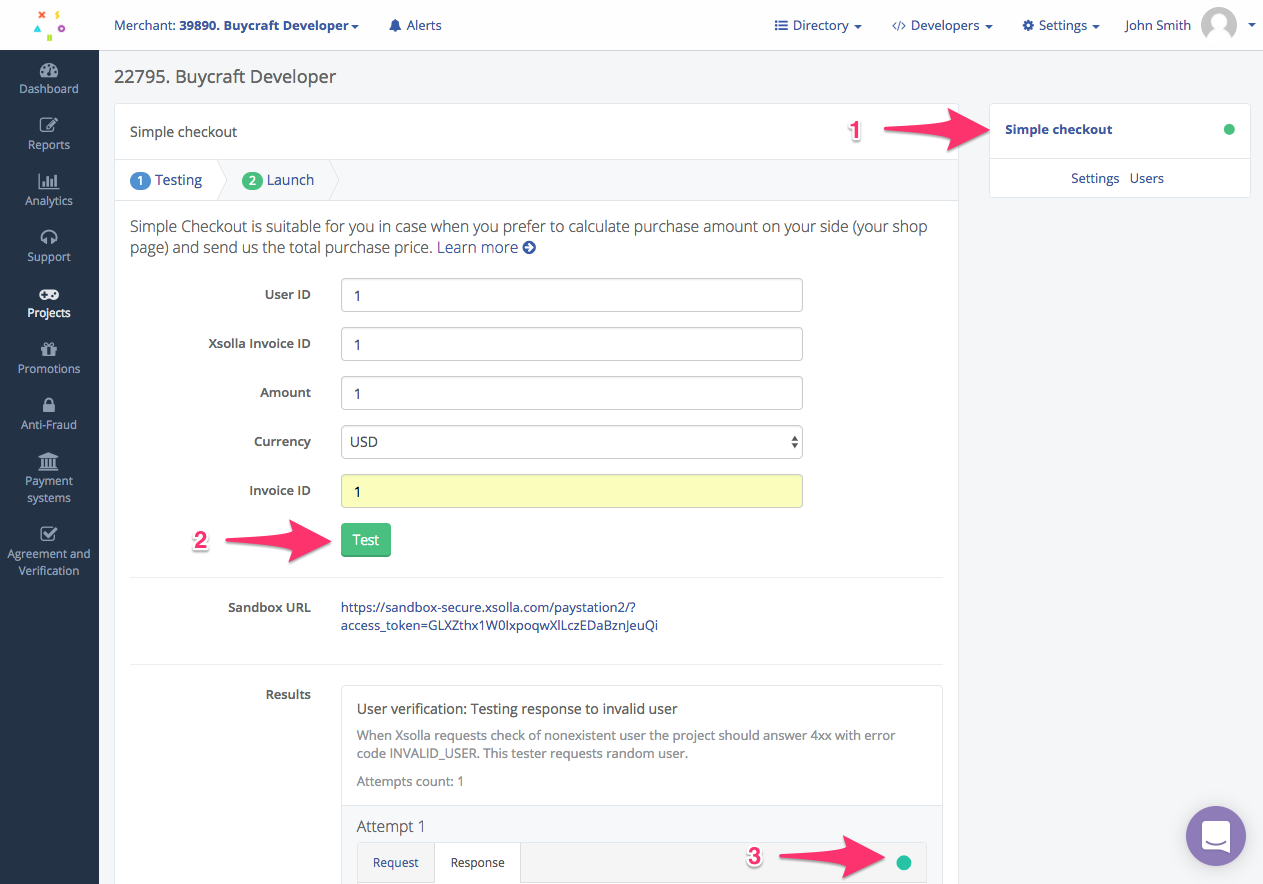 To successfully complete technical integration process, you have to validate project settings through the API test. You may use any values to finish the test. Make sure that all tests are passed successfully. You can tell if the tests have passed as you will see a green dot (#3) next to each one.
Turn the Simple Checkout module on
Go to the second step (the Launch tab) and turn module on. This can only be done once the tests have been passed.
After the module indicator turns green, you will able to pass a license agreement sign up. To start the process please open Agreement and Verification -> Licensing Agreement and follow the instructions.

All the details should be related to your server (in other words, treat any reference to 'game' to mean 'your server'). All fields must be completed before the agreement will be generated for signing - this includes a logo. None of the entered details are used in your store, they are just for agreement purposes:

Sign The Agreement

Once you have provided all the required details, a new link will show up asking you to sign the agreement. This will open a new window for signing the agreement in DocuSign. Once you have signed the agreement, it will be passed to Xsolla automatically to review and sign - then you are done!

Go Live
Congrats! Your registration process is over, once approved you can start selling through Xsolla whenever you want. You will see all transaction, reports and payouts there. Feel free to ask any questions via their Support Chat.
Notes
Payment Gateways
By default, Xsolla will allow you to use most of their gateways, with them acting as the 'Merchant of Record'. For certain methods (PayPal, Braintreee, Stripe, Boa Compra, Paysafecard, Amazonpay and others), you can provide your own account details to receive a lower rate. To activate these, go to Payment systems >> Gateways in your Xsolla publisher account
If you do not wish to offer all the gateways, you can turn them on and off by going to Payment systems >> Payment systems in your Xsolla publisher account.
Paysafecard
When you first create your Xsolla account, the only Paysafecard option is to add it as a gateway (with you as the Merchant of Record). Xsolla do also offer Paysafecard with them as the Merchant of Record, however it is usually only automatically activated after some real transactions have taken place, as Paysafecard requires a shop ID which takes a little time. If you are not seeing Paysafecard as an option, especially a few days after your first payments go through, then contact Xsolla for support.
Licensing Agreement
Once the licensing agreement is signed from your side, it has to go to Xsolla for approval - this typically takes up to 24 hours. During this time you should still be able to take payments.